TLE Newsletter: October 2017
Welcome to TLE's October 2017 newsletter!

Greetings from the Teaching and Learning Excellence (TLE) group.
TLE is the Office of Assessment, Academic and Instructional Innovation, and the Library, and we're dedicated to supporting faculty in improving teaching and learning.
We have an upcoming workshop and new ideas and resources to share in this issue of our newsletter. In case you missed any of them, be sure to check out our past issues.
We're honored to partner with you to improve teaching and learning. If you have ideas or suggestions for this newsletter or would like us to highlight your work, please contact us.
In This Issue
Scholarship of Teaching & Learning
Upcoming Events
October 25 Workshop: Search Strategies That Work: Get the Most Out of Your SMU Library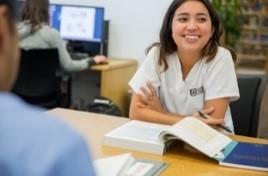 The Oakland library staff are offering a workshop on learning strategies for searching various databases. They'll be highlighting several of the library's electronic resources (databases and ebooks), including RefWorks, a web-based tool for storing and managing bibliographic references. This workshop is part of the Community Learning Series.
October 25, 12-1 pm, HEC 311
Sarah Naumann, MLIS – SMU Electronic Resources Librarian
Leia Casey, MLIS – SMU Reference and Instruction Librarian
Scholarship of Teaching & Learning
Embracing Wikipedia Health as Teaching and Scholarship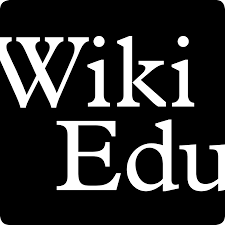 SMU faculty member Amin Azzam has broadened his thoughts about scholarship, and you might too. He is among those who have trained health professional students to improve health-related Wikipedia articles and have researched the promising results of this effort. The Wiki Education Foundation makes it possible for students to improve their research and writing skills while contributing to the healthcare information on this popular resource. While you may have long-standing reservations about your students using Wikipedia, Wiki Education notes that health professional students use Wikipedia heavily for clearly written and sourced content. Today Wikipedia is becoming increasingly scholarly, with many references cited for each sentence. Students have an incentive to make the articles better for fellow students and also for a broader audience.
Amin views scholarship as a continuum, with open-access resources on one end and peer-reviewed closed-access scholarly journals on the other end. The focus of his work with Wiki Education is to bring more open-access scholarship to Wikipedia. He no longer believes in 'throw-away' research assignments that are seen by few. Amin says instructors can integrate course research assignments with contributions to Wikipedia articles and has found that this open-education pedagogy model is "teaching students to be more effective information seekers."
See details of Amin Azzam's experience of embracing Wikipedia as a platform for impactful learning.
For more information, see Wiki Education Foundation or email Amin Azzam.
Check out this EdSurge article highlighting how Wikipedia is being embraced in higher ed.
Schedule a Librarian to Teach Your Students Research Skills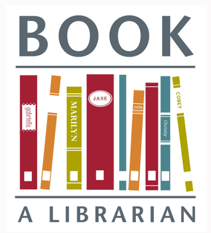 SMU librarians will deliver a customized lesson to help your students conduct research based on your course assignments and students' research topics. This instruction can be delivered in person or online. Many faculty have found this service very helpful for their students.
"I have always included a discussion with the SMU librarians in the undergraduate and graduate nursing research classes I teach. They have been so helpful! The librarians and I problem-solve with the students as they conduct their own searches. I am so grateful to all the fantastic librarians who have provided this service to students!" — Kate Shade, PhD, RN, Assistant Professor, School of Nursing
Use the Instruction Request form to request a research instruction session for your students.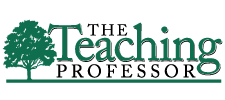 The Teaching Professor is a practical newsletter that provides ideas and insights to educators who are passionate about teaching. Articles address topics such as student-centered learning, effective teaching strategies, pedagogical research, and academic integrity.
Instructions for accessing this newsletter are here. You can also find a link to this resource on the Services for Faculty page of the Library website.
Academic Tools
Setting Up and Grading Turnitin Assignments Just Got Easier

The interaction between Turnitin and Canvas continues to evolve and improve. A&II now recommends that faculty set up Turnitin in assignments using the "Online" submission type instead of "External Tool." Advanced settings are also now available during set-up. Faculty can continue to use SpeedGrader to provide feedback and to score the Canvas rubric. Explore A&II's Turnitin resources to learn more. Contact our 24/7 Canvas support line with any questions. Contact A&II for additional support.
For an interesting perspective on the many ways plagiarism can occur, check out Turnitin's Plagiarism Spectrum.
Access and Link to SMU Panopto Videos
Did you know that the Panopto Library stores many videos that are shared with the SMU community or the public? Some videos are useful resources for faculty and staff. Others are tailored for your students. You can access these Panopto videos and link to them in your Canvas course. See A&II's instructions here.
What We're Reading
15 Active Class Discussion Strategies
The Big List of Class Discussion Strategies provides many good tips for making class discussions more lively and engaging students who don't feel comfortable speaking up. Although it was designed for K-12, most strategies are appropriate for adult learners.
Wikipedia Now Embraced by Many Professors
A recent EdSurge article highlights how Wikipedia has evolved and includes studies on how it is being embraced in higher ed.
Virtual & Augmented Reality in Healthcare
Virtual reality (VR) and augmented reality (AR) are changing the landscape of medical education and healthcare. In the article VR & AR: Driving a Revolution in Medical Education & Patient Care, you can learn about several projects where immersive learning experiences offer healthcare students more opportunities to practice and master real-life on-the-job scenarios.
Quick Tips
Keyboard Shortcuts You Can't Resist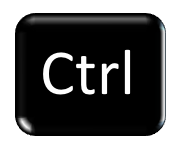 Keyboard shortcuts are combinations of keys on your keyboard that help you work more quickly than by using your mouse. Here are some common shortcuts you may find useful.
Note: "Ctrl +" means that you hold down the Ctrl key while pressing the indicated letter. On a Mac computer, hold down the Command key instead of Ctrl.
General Word Processing Keyboard Shortcuts
| | |
| --- | --- |
| Undo | Ctrl + Z |
| Save the current file | Ctrl + S |
| Select all | Ctrl + A |
| Copy selected text | Ctrl + C |
| Cut selected text | Ctrl + X |
| Paste | Ctrl + V |
For more word processing shortcuts, see Microsoft Word Keyboard Shortcuts.

PC Browser Shortcuts (Chrome, Edge, Firefox, Internet Explorer)
| | |
| --- | --- |
| Open a new browser tab | Ctrl + T |
| Close the current browser tab | Ctrl + W |
| Increase webpage size | Ctrl + + |
| Decrease webpage size | Ctrl + – |
| Copy selected text | Ctrl + C |
For more browser shortcuts, see Chrome, Edge, Firefox, Internet Explorer, and Safari.
If you have ideas or suggestions for this newsletter or would like us to highlight your work, please contact us.