Professional Enrichment Day 2021
The Office of Academic Affairs and the Office of People and Culture cordially invite you to join us for Professional Enrichment Day (PED) on Monday, August, 30, 2021 from 9:00 AM to 3:00 PM. This year's theme focuses on Interpersonal Relationships and Communication. To make participation safe, convenient, and accessible for all, the event will be held online.
Overarching Goal
In alignment with our SMU's values and philosophy, Professional Enrichment Day (PED) aims to provide our community with an opportunity for transformative learning. PED-2021 focuses on strengthening our shared mental model and common language in navigating interpersonal relationships and communication through a social justice lens. Interpersonal skills are foundational and critical to what is driving SMU:
---
PED 2021 Agenda
Time

Activity

9:00 to 10:00 

Town Hall 
President Ching-Hua Wang 

10:00 to 10:30
Break

10:30 to 11:30

Welcome 
Dr. Fred Baldini, Provost and Vice President for Academic Affairs 

 

 

Wellness Practice 
BeWell SMU 

Keynote 
The Roots of Social Justice:  Framing and Analysis of Systems and Structures 
Dr. Shakti Butler 

 

Reflection 
Eva Hilliard, Executive Director, Office of People and Culture 

11:30 to 12:30 
Lunch Break
12:30 to 3:00 

Workshop
Introduction to Strategic Questioning: A Strategy for Learning and Change 
Dr. Shakti Butler 

Closing 
Dr. Marcus Penn, SMU Faculty Diversity & Restorative Coach 

 

 

---
---
Highlights of PED-2021
Advance Registration Required for the Workshop
For the Strategic Questioning workshop, we are needing advance registration in order to plan for the interactive breakout sessions. An overview of strategic questioning is provided by this Strategic Questioning booklet and The Commons Social Change Library. The deadline is Friday, August 6  for completing this Strategic Questioning workshop registration form. You do not need to register for the Town Hall or keynote.
---
About the Featured Speaker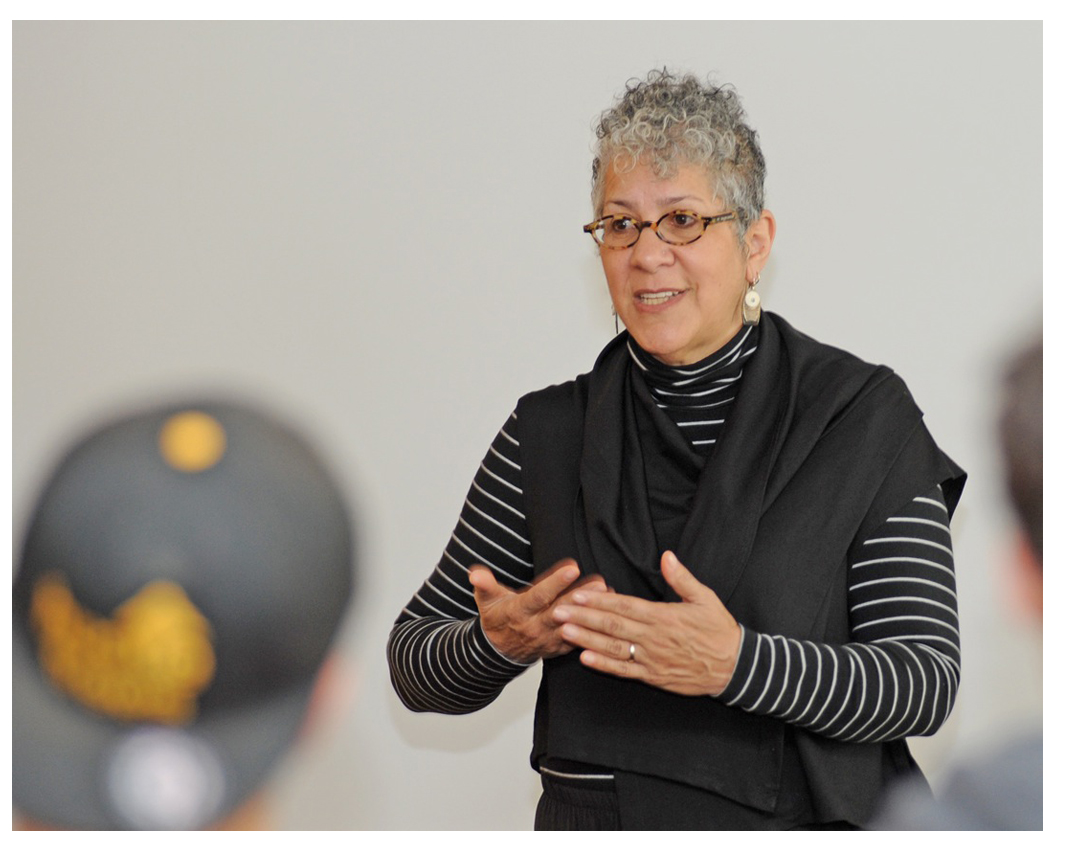 Shakti Butler, PhD, is a visionary educator. For three decades, she has been developing and delivering curriculum, keynotes, learning labs and facilitating dialogues -- all with the intention of building racial equity through structural change. Her focus is creating transformative learning processes that embrace the principles and practices of racial equity through a social justice frame. As founder and president of World Trust Educational Services Inc., she has produced five documentaries which have been viewed by hundreds of thousands of people (one clip alone has been viewed over 30 million times) around the world. They are The Way Home: Women Talk about Race in America; Light in the Shadows: Staying at the Table when the Conversation Gets Hard; Mirrors of Privilege: Making Whiteness Visible; Cracking the Codes: The System of Racial Inequity; and most recently Healing Justice, Interrupting the Youth-to-Prison Pipeline. These films are designed to promote dialogue. She served as diversity consultant and adviser on the Disney animated film, Zootopia, which focuses on challenging bias and systemic inequity. World Trust's clients span education, health, government, technology and faith based organizations. Dr. Butler's vision is of a world coming into wholeness, where transformative love and wisdom heal the human family from racism and separation.
Keynote
The Roots of Social Justice: Framing and Analysis of Systems and Structures
How do we find ourselves where we are? In order to fathom the depth and complexity of our current situation, we need to understand our history and its impact on culture and identity. Framing allows us to clarify and co-locate the complex patterns and relationships that drive the persistent marginalization of Black, Indigenous, and People of Color (BIPOC) and people living in poverty. Having the capacity to analyze the societal structures that give rise to inequity is a precursor to change. Exploring Western dominant culture and engaging people to think systemically is crucial for either disrupting systems or building new systems.  We will discuss the meaning of each element of the system — the internal and external — their relationships to each other, and the ways they reinforce the system of inequity.  This session will provide a common language, an equity lens or framework, for understanding how the system impacts all of our relationships.
Learning outcomes:  
Describe a systems framework for social change
Recognize how existing systems perpetuate social inequity and affect all relationships
---
Workshop  
Introduction to Strategic Questioning: A Strategy for Learning and Change  
This workshop will introduce the fundamental tenets and practical applications of strategic questioning. Using case studies of real situations, conflicts, and "stuck" places at Samuel Merritt University, participants will learn and practice how to deeply listen to others and how to ask questions that promote movement and change. Active participation in small breakout groups will be a major component of the workshop, and participants will be supported to engage in brave conversations.
Learning outcomes:
Identify the applications and benefits of strategic questioning to each participant's respective role at SMU
Describe the essential elements/key characteristics of strategic questions
Define and create an example of each type of strategic question
Describe the key elements of dynamic listening
Apply strategic questioning techniques to various scenarios during role play
---
Continuing Education Units
The Faculty Development Committee is pleased to offer continuing education units to nursing and occupational therapy professionals for the keynote and workshop portions of the day. If you wish to receive CEUs for attendance at PED, please complete the "sign in" and "sign out" surveys for your profession. Your certificates will be emailed to you within 4 weeks after the event.
The Nursing sign in and sign out links have expired. Contact your program chair for assistance with this.
The OT sign in and sign out links have expired. Contact your program chair for assistance with this.
We look forward to sharing and learning together at PED-2021.  
---
Introducing Conversation Lab
To support our community's ongoing professional development after PED-2021, we are excited to launch Conversation Lab: An Incubator for Brave Dialogue. These conversation labs will be offered on an ongoing, monthly basis. The sessions will be facilitated by Samuel Merritt University's Faculty Diversity & Restorative Coach, Dr. Marcus Penn, and supported by the Faculty Development Committee. To help us determine the best time(s) to schedule these practice sessions, please complete this short survey.   
---
Resources for the SMU Community 
PED-2021 builds upon SMU's existing tools and practices for interpersonal relationships. You are invited to review recordings of previous years' Professional Enrichment Day. In addition, please reach out to the individuals listed if you would like more support. 
Tool 

Resource Person 

TeamSTEPPS 
An evidence-based teamwork system used to improve communication and teamwork skills   

Michael Negrete 
mnegrete@samuelmerritt.edu 

Universal Design 
Providing information that can be accessed, understood, and used to the greatest extent possible by all

Ellie Hoffman 
ehoffman@samuelmerritt.edu

RePAIR 
Using restorative practices to restore professional accountability in relationships 

Marcus Penn 
mpenn@samuelmerritt.edu